Orly Ravid, founder and co-executive director
Orly is committed to helping artistically and intellectually rigorous and important films reach their respective audiences via a financial model that is sustainable for filmmakers.
At TFC, Orly works primarily on distribution, sales/licensing and contract/negotiation services with a focus on new media digital distribution. She also handles theatrical releases. A "big picture" thinker, Orly created TFC in response to a dominant and overarching structure that favors middlemen, not filmmakers. Her intense diligence in protecting filmmakers' rights and revenues is equally matched by her passion for art film and socio/political issue-focused documentaries.
Previously Orly was a programming consultant at Palm Springs International and a Programming Associate for documentaries at Sundance. Other past affiliations include Senator Entertainment (VP Acquisitions and Distribution); Wolfe Releasing (Director: Acquisitions, Theatrical, Non-Theatrical, Business Affairs and Digital Distribution); Ravid Film Consulting (Distribution and Marketing for filmmakers and distributors); Maxmedia (Development); Picture This! Entertainment (Acquisitions, Distribution and Sales); and Outfest (Board of Directors and Associate Programmer). Orly is also presently Co-President of marketing services agency, New American Vision. A regular panelist and blogger about new media and distribution in general, Orly regularly contributes to indieWIRE, Ted Hope's blog "Truly Free Film," and Sundance's Artists Services.
---
Jeffrey Fabian Winter, co-executive director
Jeffrey is drawn to The Film Collaborative and the act of championing independent film because of his love for the process by which good movies can effect positive change in our world today.
Jeffrey's areas of specialty include niche distribution, niche marketing, and festival/non-theatrical/ special events distribution. Representative career highlights include five years managing strategic investments and U.S. sales/acquisitions for the largest media conglomerate in Spain (under the banners Maxmedia, Sogepaq, Sogetel, and Sogecine); several years handling grassroots marketing for L.A.'s two largest film festivals (the Los Angeles Film Festival and AFI FEST); a long tenure handling non-theatrical/festival/educational screenings for Wolfe Releasing (the world's largest catalogue of LGBT films); and 11 years as a panel programmer/programming consultant for the Sundance Film Festival's Digital Center (now called New Frontier on Main).
Jeffrey is also the former principal of the San Francisco-based film/video production company Please Louise Productions, where he directed and produced commercial video for numerous companies including Microsoft, Lucas Films, and the California Bar Association; and created/produced the 38-part documentary series FLIQ VIDEO, in association with the U.S. Centers for Disease Control and The United Way.
If "the medium is the message," Jeffrey's goal is to make sure the message gets heard.
---
David Averbach, creative director
David is passionate about communicating ideas, whether they are textual, informational, or graphical.
In addition to handling all internal design work for the company, David excels at translating marketing objectives into creative and workflow strategies. With over 15 years of experience in graphic marketing, graphic design, database design and web design, David's skill set combines a strong sense of visual design with a knack for problem-solving.
David holds a PhD in Japanese literature and film from the University of California, Berkeley, and his knowledge of film and understanding of how people absorb new information make him a valuable part of any project, whether it be extending existing branding/campaigns or creating new ones. He works with filmmakers, festivals and distributors on key art, posters, print ads, web sites, databases, social networking, electronic marketing, and, most recently, iPhone Apps.
David has taught Japanese film at Berkeley and at the University of Washington in Seattle and continues to teach occasionally.
---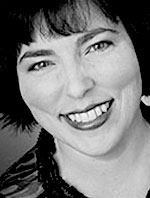 Sheri Candler, director of digital marketing strategy
Sheri Candler is an inbound marketing strategist who helps independent filmmakers build identities for themselves and their films. Through the use of content marketing tools such as social networking, podcasts, blogs, and online media publications, as well as relationship building with organizations and influencers, she assists filmmakers in building an engaged and robust online community for their work that will help develop and sustain their careers. She strongly believes in directly engaging with fans.
Most recently, Sheri has worked the feature documentary Joffrey: Mavericks of American Dance, a film chronicling the history of the Joffrey Ballet for Jon Reiss' company Hybrid Cinema; she consulted on the marketing of the feature documentary Someday Melissa to build awareness for the film and educate on the early warning signs of eating disorders; and she is a co-author of TFC's Selling Your Film Without Selling Your Soul-Case Studies in Hybrid, DIY and P2P Independent Film Distribution, which was released in September 2011. She has contributed to 4 other books, The Guerilla Filmmaker's Pocket Book, The Modern MovieMaking Movement; Web Docs: A survival guide for online filmmakers; and Hope for Film—The Best of Ted Hope's Blog. Sheri is a regular contributing writer to several publications devoted to independent film.
As Director of Digital Marketing Strategy, Sheri will be consulting with its TFC filmmakers on using social media to build audiences.
---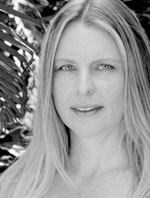 Lynnette Gryseels, director of fiscal sponsorship
Lynnette is passionate about film and helping filmmakers tell thought-provoking stories that entertain, assist social change and support their filmmaking aspirations.
Lynnette has over 15 years experience working with independent filmmakers, non-profit film organizations and several local and international film festivals. She has previously assisted filmmakers in learning their craft through educational program development and project development support. At Film Arts Foundation in San Francisco Lynnette headed the Fiscal Sponsorship and Grants Program, one of the oldest fiscal sponsorship programs in the country. She brings a depth of knowledge from this experience to her role as head of TFC's fiscal sponsorship program.
Lynnette holds a BA in film studies and in media studies from the University of Western Ontario, and has worked with notable film organizations such as the American Film Institute, Film Arts Foundation and Women in Film in Toronto. She has worked for a number of prestigious film festivals including the Toronto International Film Festival, Sundance Film Festival, AFI Fest, Miami International Film Festival, CineVegas and Hot Docs Canadian International Documentary Festival. Lynnette is also a filmmaker and produces short films, documentaries and features.
---
Gene Merker, Film Festival Trafficking Coordinator
Kathy Susca, Membership Coordinator
Bryan Glick, Film Submissions & Theatrical Support
For general informational inquires, please email us here.