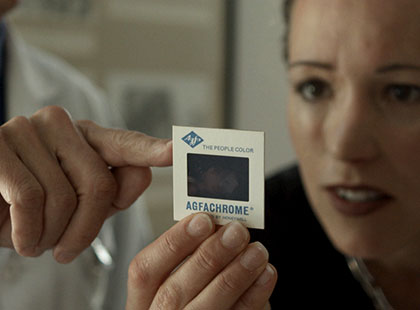 Who Do We Have Here?
ABOUT THE PROJECT
SYNOPSIS / DESCRIPTION
By the time Jennifer Wallace was four months old, a small birthmark on her cheek had metamorphosed into a blood-filled tumor the size of a grapefruit that covered the right side of her face. With only the slightest cut, she could have bled to death. Dismissed by many other doctors, the only one who would risk taking her case was Dr. Milton Edgerton, Chief of Plastic Surgery at the University of Virginia. He performed 16 of the 19 operations to rebuild her face over 20 years.

Now at age 41, Jennifer has a fulfilling life with a successful career, many friends and a loving family, yet she still feels like something is missing. She sets out on a journey to find others like her, first reconnecting with Dr. Edgerton to understand why he took her case and if he knows of other patients who have dealt with similar challenges. Jennifer learns of Dr. Edgerton's pioneering work to lessen the emotional impact of physical deformity, saying often, "cutting the body can heal the mind." Because of this focus, he accepted complex, untouchable cases, ignoring social taboos. He performed some of the first transgender operations in the 1950s and founded the first transgender surgery clinic in the United States in the 1960s.

Made by an award-winning filmmaking team, WHO DO WE HAVE HERE?, is a feature-length documentary following director Jennifer Wallace and her search to find a true sense of belonging and community.
---
GENRE Documentary Feature

DIRECTOR Jennifer Wallace
PRODUCER Scott Gracheff

WEBSITE Facebook Page
---
Please help support this project with a tax deductible contribution.