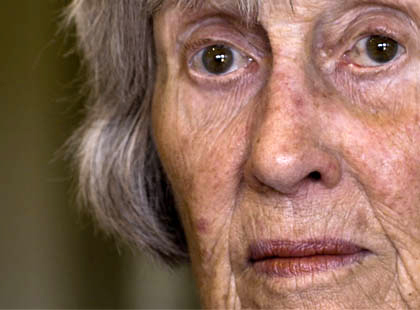 The Assassination & Mrs. Paine
ABOUT THE PROJECT
LOGLINE
One woman's unshakable connection to the JFK assassination continues to haunt her fifty years later.
SYNOPSIS / DESCRIPTION
THE ASSASSINATION & MRS. PAINE is a provocative portrait of 83-year-old Ruth Paine and her inescapable connection to the assassination of president John F. Kennedy. The film juxtaposes Ruth's personal experience of this tragedy against the wider cultural significance and controversy. Fifty-two years after the assassination, she is one of the few surviving central witnesses and her story offers an intimate window into this foundational event in American history. At the heart of the film are the suspicions and accusations that have long been aimed at Mrs. Paine. As benefactors of Marina and Lee Harvey Oswald, Ruth and her former husband, Michael Paine, became prime targets of conspiracy researchers, who view them as agents in a wider plot to frame Oswald. Ruth, in particular, is viewed as complicit in a vast and ongoing cover-up. Today, even as an anonymous resident of a Quaker retirement home in northern California, Ruth is still haunted by those who are convinced that she holds a secret to the crime of the century.
---
GENRE Documentary Feature

DIRECTOR Max Good
PRODUCER Max Good

WEBSITE maxgoodfilm.com
---
Please help support this project with a tax deductible contribution.