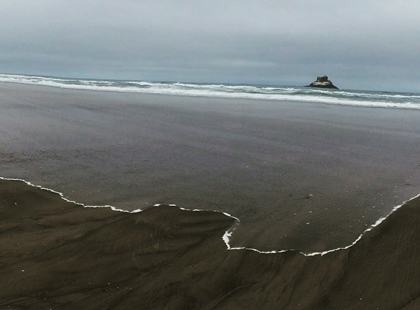 Seaside
ABOUT THE PROJECT
SYNOPSIS / DESCRIPTION
Daphne, a young go-getter in Portland, Oregon, leaves her mother's home to move to the Oregon Coast and start a family with her boyfriend, Roger, when he inherits his childhood beach house. But when they run into Susanna, an awkward woman who works at the local arcade, Daphne learns that Roger hasn't been completely honest about his past and Daphne might have to fight not just for her relationship but for her very survival.

SEASIDE is a female-driven revenge thriller set amidst the visually dramatic scenery of the Oregon Coast. Daphne, 24, a young woman who will do everything she can to save whom and what is most important to her. Yet who and what is important to Daphne changes as the story unfolds. One theme of the film is dangerous beauty, which is echoed in the natural environment of the Oregon Coast, a place of stunning natural beauty: towering jagged cliffs, wide deserted beaches, and a rough and intimidating ocean. It is an area full of quaint towns and small cities but where humans still must reckon with the vicissitudes of natures, including rough storms, high winds, and somewhere in the near future, a Tsunami that could wipe away the area. Nature is always present despite our best efforts to control it. And in Seaside, our own wild human nature, is always close to the surface.
---
GENRE Narrative Feature

DIRECTOR Sam Zalutsky
PRODUCER Kevin Corstange, Alyssa Roehrenbeck, Sam Zalutsky

WEBSITE sazamproductions.com