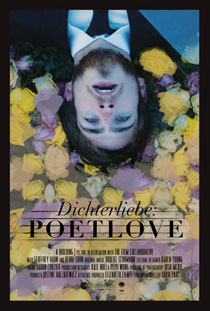 Dichterliebe: POETLOVE
ABOUT THE PROJECT
LOGLINE
POETLove tells the story of a young man who experiences his first love and heartbreak, throwing him into deep despair and pushing him to the brink of madness, until he finds his conduit through music.
SYNOPSIS / DESCRIPTION
POETLove is an adaptation of "Dichterliebe," a set of art songs composed by Robert Schumann, with poetry written by Heinrich Heine. It brings this 19th Century narrative to a modern day setting in New York, and translates the original German text to present-day English. POETLove is a musical short film hybrid—and an attempt to revitalize a beautiful, but decaying, art form. It's also an exploration of human love and loss, psychological trauma and instability. The genre of an 'art song film' is new; the material is old; the themes and the story are timeless.

POETLove is, at its heart, a love story. It's about a young man in his early 20's, who falls hopelessly in love with a beautiful woman he watches perform. As the two of them form a relationship, his intensity and his over-emotional commitment to her eventually push her away and leave him reeling and falling from this heartbreak. His solitude and disillusionment push him to retreat into his own mind. He falls lower and lower into a kind of hallucinatory dream state, until he finally sees a way out: setting down his story to music.
---
GENRE Narrative Short

DIRECTOR David Paul
PRODUCER Justine Raczkiewicz
Associate Producer Elizabeth Fildes

WEBSITE poetlovefilm.com
---
Please help support this project with a tax deductible contribution.