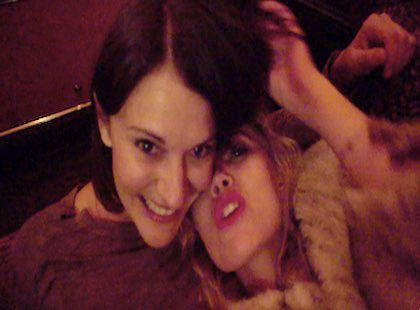 Ordinary
ABOUT THE PROJECT
LOGLINE
Recently diagnosed with Schizophrenia, Janie escapes her dull medicated life finding freedom inspired by a new city and a friendship with the fantastical Pixie.


SYNOPSIS / DESCRIPTION
ORDINARY is a short film about a transitional aged girl named Jamie who has recently been diagnosed with Schizophrenia. Schizophrenia has been identified as one of the most debilitating diseases, effecting over 2 million American adults. Inspired by the overwhelming number of homeless people in LA who suffer from mental illness, this film will raise awareness, humanize the disease and change how people treat those who are suffering.

The audience follows Janie's journey from being medicated to un-medicated. They will experience a real sense of what it is like to actually have the lucid freedom of untreated schizophrenia versus what it is like to be medicated, feel trapped, numb and unlike yourself.

It is important that people understand how hard it is to stay medicated and 'safe' in societies terms. To ask what can we do to support those who are suffering from schizophrenia? And most importantly, why aren't our tax dollars being spent on our people?

Kid Sister Collective's aim is to create and produce female character driven stories that make a difference. Their productions seek to hire mostly female teams generating more work for women in film.
---
GENRE Narrative Short

DIRECTOR Jeneffa Soldatic
SCREENWRITER Chantelle James
PRODUCER Kid Sister Collective

WEBSITE kidsistercollective.com
---
Please help support this project with a tax deductible contribution.