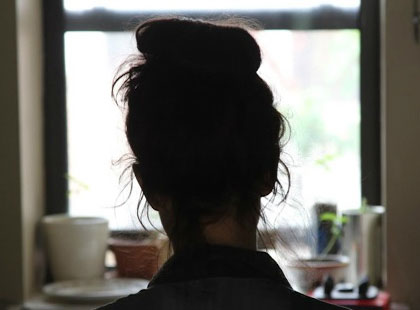 Nancy
ABOUT THE PROJECT
LOGLINE
When the elaborate lies told by a serial imposter inevitably unravel, she becomes perilously close to losing her entire identity—and the only person who ever truly loved her.
SYNOPSIS / DESCRIPTION
NANCY is a psychological drama about a female imposter who lies to gain emotional intimacy. It's a story inspired by writer/director Christina Choe's lifelong obsession with that fine line between truth and fiction, and performance vs. reality.

The film mirrors the spiritual crisis of loneliness in society right now and a real despair among many who feel they've simply been left behind. Nancy belongs to this group, a woman who feels voiceless, frustrated, and desperate to be seen. She feels shut out of the American dream, and she feels like a failure.

Nancy is a messy, complicated protagonist. She's imperfect, and at times, morally ambiguous—but she's also strong and inherently appealing. A female antihero like Nancy comes after a very long line of male antiheroes, and Nancy is a product of our modern times, where opinions and emotions are becoming more powerful than fact and reason.

Film audiences haven't been taught to empathize with flawed women the way they have with flawed men, and these double standards are enormously troubling. Movies, books, and TV shows are filled with attractive female love interests, evil female villains, and bumbling female leads. But we don't have many female protagonists who are allowed to be flawed in ways that are realistic and complex. With NANCY, the filmmakers hope to change that. They have also worked to change the ratio behind the scenes, with a crew comprised of 80% women and 50% people of color.

Ultimately, NANCY embodies a passion to share with audiences those characters so often marginalized in the mainstream. The film aims to reach people deeply and confront their preconceived notions about others—to get past differences and increase understanding on a shared, human level in a deeply polarized world.
---
GENRE Narrative Feature

DIRECTOR Christina Choe
PRODUCER Amy Lo, Michelle Cameron, Andrea Riseborough


---
Please help support this project with a tax deductible contribution.