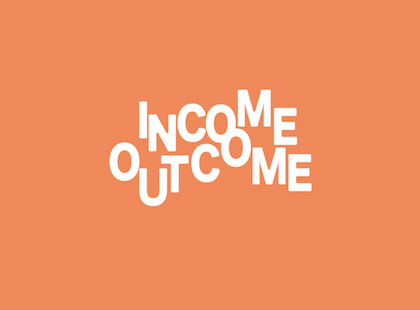 Income Outcome
ABOUT THE PROJECT
LOGLINE
A documentary that explores the fundamentals of basic income and how this simple idea can help ordinary, struggling Americans overcome a rigged economy to achieve stability, prosperity, and freedom.
SYNOPSIS / DESCRIPTION
Good news, everyone! America is doing great! Science and technology are revolutionizing our lives! GDP goes up every year! And the stock market is booming! Too bad most Americans aren't sharing in that success. According to a recent study, half of Americans wouldn't even be able to afford a four hundred dollar emergency if one came up. Wealth inequality is reaching Downton Abbey levels, and making matters worse, a tsunami of disruption is on the way with automation. INCOME OUTCOME presents one possible solution: basic income. Does this refreshingly simple idea—regular cash payments to every citizen—have the power to transform society in profound ways?

The film challenges the economic status quo and the traditional ideologies around wealth, work, purpose, and freedom in America. Mixing humor and philosophy, the film explores basic income through a social justice lens—emphasizing the idea that every citizen should be sharing in the collective wealth and successes of our nation through a dividend or basic income. The story travels from Harlem to Alaska down to Silicon Valley and over to North Carolina, offering a personal look into the everyday lives of Americans, and how a basic income could impact their lives—or in some cases, how it already does.

What happens when people no longer have to live in fear of being broke? Will they be freer to pursue their passions? Avoid dead-end jobs? Move to a new city? Pursue creative work? Start a small-scale business? Raise a family? Reach their full potential? These ideas will be explored by brilliant thought leaders, scientists, tech giants, entertainers, musicians, and comedians. Ultimately, the film finds basic income to be a compelling idea, and one that's not left or right… it's forward.
---
GENRE Documentary Feature

DIRECTOR Steve Borst
PRODUCER Rennie Soga, Chris Panizzon


---
Please help support this project with a tax deductible contribution.