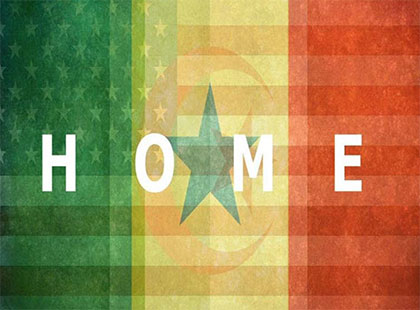 Home
ABOUT THE PROJECT
SYNOPSIS / DESCRIPTION
2007. An unnamed American Metropolis. An immigrant single mother escapes a past of conflict and revolution only to discover oppression has become big business in Corporate America. When an acquaintance from her past emerges with plans for a heist on such institutions, she is forced to choose sides.

HOME is a narrative dramatic feature film. Through the lens of a character driven heist picture, Home explores the impact and importance of culture and history on the individual's present and future. As a character study, the film follows Nadiya, an immigrant single mother of French and Senegalese descent as she raises her son and navigates life in corporate America. Nadiya finds herself involved in an operation to steal funds from the insurance company that employees her. The world of Home is populated with a complex web of characters with diverse backgrounds and contradictory beliefs meeting together at a tumultuous period in America. The film uses narrative in order to explore abstract sociological and political themes, as well as to study complicated issues of identity, culture, and history. The film, which covers a variety of humanities themes, as well as several threads of story, is united by the way in which narrative is used and approached, both by the film as well as the characters.
---
GENRE Narrative Feature

DIRECTOR Matt Carlin
PRODUCER Matt Carlin, Colena Sesanker, Jeremy Fiske

WEBSITE darkdimensionsproductions.com
---
Please help support this project with a tax deductible contribution.