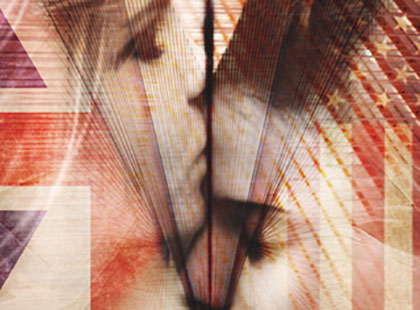 Hart
ABOUT THE PROJECT
LOGLINE
The true story of a binational couple who find themselves in a decade-long fight for their human rights against DOMA, that leads to the Supreme Court.
SYNOPSIS / DESCRIPTION
New to the lesbian dating scene, Caroline and Laurie connect via an online dating site, oceans apart. The recently divorced Caroline follows her heart across the pond from Britain to the US, falling in love with Laurie, a divorced woman from Massachusetts. With families on two different continents, they forge their lives together and begin a grueling commitment- flying bi-weekly between the UK and US. Their love for each other is tested by distance, their families, and elderly parents, but they also must make ends meet while spending over $70,000 on travel due to Caroline's visa status.

In 2006 they marry legally, in both Massachusetts and the UK, before settling in Massachusetts as their full-time home. Just before another trip to the UK, Laurie's father suffers a severe stroke. While waiting at the airport for Caroline's return, Laurie doesn't know Caroline is being interrogated by the US Customs and Border Patrol; she's overused her visa, and the Federal Government won't recognize their marriage. Caroline must stay in the US illegally, with the fear of ICE knocking at their door, or be deported to the UK - banned for up to ten years if she tries to return. They decide to fight for their civil rights, rather than be forced to separate.

Over the next few years, they put themselves in the open, using social media to tell their story, and gaining support from celebrities and LGBTQ allies around the world. By 2010, their story reaches the Judiciary Committee in Washington D.C. in support of the repeal of DOMA (Defense of Marriage Act). It works. on June 26, 2013, DOMA is found unconstitutional, the law demolished, and Laurie is finally able to sponsor her wife of seven years for her green card on January 7, 2014.
---
GENRE Narrative Feature

DIRECTOR Cate Carson
PRODUCER Justin Plasse, Laurie Hart, Caroline Hart


---
Please help support this project with a tax deductible contribution.