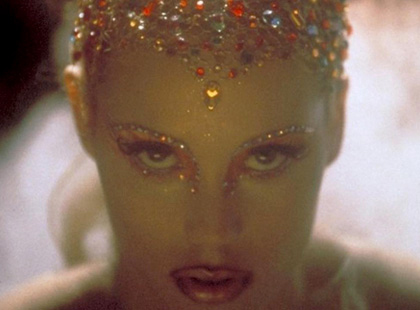 Goddess
The Showgirls Chronicles
ABOUT THE PROJECT
LOGLINE
The backstage drama behind SHOWGIRLS, one of the most notorious and provocative films of all time.
SYNOPSIS / DESCRIPTION
Billed as a searing and sexual look into the world of the erotic dancers of Las Vegas, the 1995 film SHOWGIRLS was touted as a benchmark in a new era of adult entertainment. Serving as a veritable flagship for the NC-17 rating, it was meant to be the first in a new era of cinematic experiences geared for audiences looking for mature fare. However, upon the film's opening, reactions to SHOWGIRLS were less than favorable. The critical venom ensured that the notion of the NC-17 was instantly transformed from "the next phase" to a recipe for box office poison. Furthermore, the film's lead, Elizabeth Berkley, took a personal hit, the shadow of SHOWGIRLS' failure marring her career for years to come.

GODDESS: THE SHOWGIRLS CHRONICLES is the seventh feature documentary film from Emmy Award-winning filmmaker Jeffrey Schwarz. It will be the definitive account of the rise and fall—and rise again—of one of the most abhorred and revered movies of all time. As glossy and outrageous as its subject, GODDESS will combine clips from the film, rare behind-the-scenes photos and video, and brand new interviews with cast, crew, critics and connoisseurs who will dish all the dirt that SHOWGIRLS fans have waited over twenty years to hear. This project has the full support and blessing of director Paul Verhoeven.
---
GENRE Documentary Feature

DIRECTOR Jeffrey Schwarz
PRODUCER Lotti Pharris Knowles, Jeffrey Schwarz

WEBSITE Facebook Page
---
Please help support this project with a tax deductible contribution.