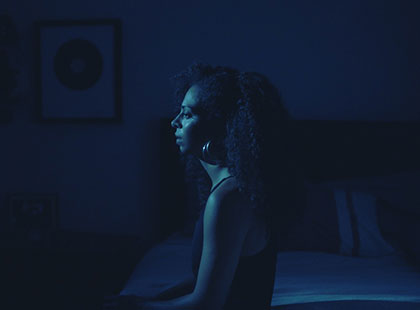 Girl Talk
Short Film
ABOUT THE PROJECT
LOGLINE
GIRL TALK follows 20-something Mia, as she explores the disparity between emotional and physical intimacy, coming to a head when she meets an intriguing lesbian couple.
SYNOPSIS / DESCRIPTION
GIRL TALK follows 20-something, lesbian identifying, Mia. Mia finds herself riddled within the confines of sex and intimacy; a false dichotomy that she has struggled to navigate through her young adult life. Mia feels she has to challenge herself sexually in order to feel desirable and in control. In GIRL TALK, we see Mia become the object of desire for one troubled lesbian couple. As she takes this couple to bed, she soon realizes that her quest for sexual autonomy complicates her already crippled relationship to intimacy and emotional vulnerability with others.
---
GENRE Narrative Short

DIRECTOR Erica Rose
PRODUCER Chelsea Moore

WEBSITE ericarosefilms.com
---
Please help support this project with a tax deductible contribution.