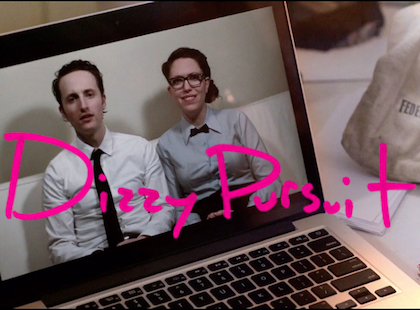 Dizzy Pursuit
ABOUT THE PROJECT
LOGLINE
A comedy about relationships in a tight place.
SYNOPSIS / DESCRIPTION
DIZZY PURSUIT tells the story of Adam and Carly, a young filmmaking couple who receive a series of unwanted visits from family members while trying to cast their latest independent feature film. This naturalistic comedy is about the insufferable though retrospectively amusing activity of spending time with distanced family members, and the plight of young artists making films with no money. Set entirely in one room, to accentuate the clashing personalities of the characters, the film manages to be both funny and sincere, creating a truly relatable experience for the viewer within its grim and filthy world.
---
GENRE Narrative Feature

DIRECTOR Jay Alvarez
SCREENWRITER Jay Alvarez
PRODUCER Alexander Fraser
Executive Producers Joe Russo, Anthony Russo