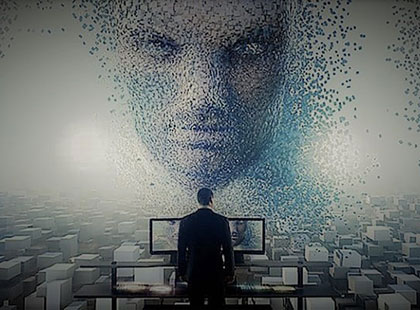 Citizen Hacked
ABOUT THE PROJECT
LOGLINE
Are we ready for what's next in the realm of cyber-attacks?
SYNOPSIS / DESCRIPTION
Seven uncharted cyber-attacks. An infinite virtual world. Millions of silent victims. Our film tells the story of one of them: an ordinary citizen who finds himself on a road of no return when a series of cyber-attacks change his life and the world he lives in dramatically.

Mixing humor with a cautious tone, the story unfolds like a computer game, forcing our character to go from obliviousness to hell. By the end of this journey, nothing will ever be the same again. Inspired by true stories and recent cyber-attacks, our documentary reveals victims' real experiences, hackers' insights, thought-provoking revelations of intelligence whizzes, and fresh perspectives of top-notch experts, officials, and journalists in the field.

Our journey starts in Bucharest, home of many famous cyber-pirates. Then follows the story to seven cities, from Moscow to Washington, unveiling what's beneath the most recent cyber-attacks and how does the future looks like. In a world where over 500 new dangerous malware is thrown into cyberspace every single day, our journey will delve into those very few dared to talk about.

Visually powerful elements, storytelling techniques, and cinematic tools help the CITIZEN HACKED tells a compelling story that's both engaging and entertaining, surprising the audience with an unforgettable experience.

To view the trailer for CITIZEN HACKED please email adina.sadeanu@axismedia.eu.
---
GENRE Documentary Feature

DIRECTOR Serban Georgescu, Adina Sadeanu
PRODUCER Adina Sadeanu / Axis Media Production


---
Please help support this project with a tax deductible contribution.