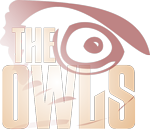 If you were at a screening of THE OWLS at Frameline or Outfest, you may have noticed how great the film looked. The film was shot on a miniscule budget over 8 days plus a couple of reshoot days in 720HD on a Sony camera and a 1T hard drive, edited on Final Cut, and output using Apple's Pro Res codec. It seems like anyone these days could get his or her hands on that kind of equipment. So how did the production team for THE OWLS—The Parliament Film Collective—achieve these stunning results? We spoke to post production supervisor and co-producer Birna Paulina Einarsdottir of Elf Films and posed that very question.
"Collaboration is one of the most important aspects of filmmaking. Combining the skills of Elf Films and Crest Digital is what got us the results that the Parliament Film Collective was looking for. It is critical to have at least one highly trained creative person involved during the finishing process. Directors usually sit in on color correction and online sessions, but while they may be good visionaries, it's often the Editor and Director of Photography who has a better-trained technical eye. In the case of THE OWLS, our Director of Photography, Allison Kelly, was able to attend the first color correction session along with our Editor and Producer, Agusta Einarsdottir, to set the look of the film. Agusta, who started out as a high-end commercial Editor, sat through all the online sessions with Frank Woodward, color corrections with Steve Kaufler, and mix sessions with George Bours, as is commonly done in the commercial world. With her input and expertise, we were able to work with Crest Digital to achieve a finished product that far surpasses movies of this size."
Paulina also told us that another important factor was that they were able to bring Crest Digital the offline edit in high def, so there was no extra conversion that had to be made. She said she loved working with Crest Digital and she reminded us that they specialize in DVD authoring and are a dubbing facility as well. "They did a fantastic job and also gave us a really amazing rate." Although the film was shot in 720HD, it was output to tape in 1080HD, and the only thing that Paulina would have wished for the film was it could have been shot it in 1080 as well, which she would recommend that other filmmakers try to do.