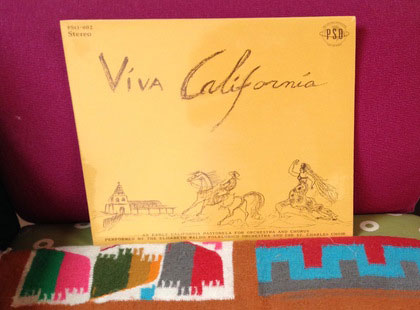 Waldo's Exotica
ABOUT THE PROJECT
SYNOPSIS / DESCRIPTION
WALDO'S EXOTICA is a documentary about the worldly travels, musical compositions and final concerts of one of the oldest living composers of Exotica music, Elisabeth Waldo. At 99 years old, Waldo will discuss her life's journey: from growing up near an Indian reservation, to touring with the LA Philharmonic in South America, Asia and beyond. The film will give an inside look at her concert hall, score archive and indigenous instrument library on a ranch that she calls home in Northridge, California.

The film will emphasize her background as a classically trained violinist and chronicle how a tour of South America would inspire an entirely new genre for indigenous composition and ethnomusicological exploration. As a female composer in post-war America, she was one of the first performers with a record deal to bring Pre-Columbian instruments into a recording studio. Elisabeth's dedication to folk music led her to work alongside such luminaries as Yma Sumac and Les Baxter. To this day, she continues to showcase her passion through original compositions which are performed seasonally on her 8-acre estate in Northridge, California.

WALDO'S EXOTICA will give our viewers a glimpse into the colorful life story of Elisabeth Waldo, her pioneering contributions, the famed artists who reveled in her talents, and how such achievements would go unnoticed—until now.
---
GENRE Documentary Short

DIRECTOR Alex Tyson
PRODUCER Ashley Tini


---
Please help support this project with a tax deductible contribution.