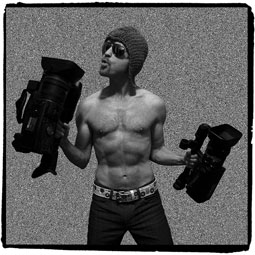 Uncle Texas
ABOUT THE PROJECT
LOGLINE
A journey through one life that is every life. Bring a compass.
SYNOPSIS / DESCRIPTION

Inspired by a true story: A world traveler intervenes in a hate crime overseas, saves a life, is injured in the process and is recovering from amnesia. Our freedom fighter has lost all sense of identity and, in a foreign country, is far from anything and anyone familiar. Through investigation of personal effects, a media collection is discovered, revealing valuable clues to our adventurer's unique walk of life. If only they understood this archive of imagery is of their own creation.

Whose life did they save, at risk to their own, and why?

UNCLE TEXAS is a collaborative life storytelling adventure illustrating multiple points of view: a godfather's POV being more realistic, the careful verbal translation of events appropriate to a child, and his godchild's wildly imaginative POV; actively creating a fantastical superhero out of the beloved grown-up they look up to. Only the audience is privy to all versions of the same story, revealed through both archival and new media.

UNCLE TEXAS is a groundbreaking project by Texas Starr, honored in 2013 by UCLA Film and Television Archive as the world's first transgender film and video artist. As a lens-based artist since childhood, Texas documented the first known gender transition; his own. As a film and video preservation specialist, his rare collection spanning three decades of photography, film, and video will be shared for the first time, precisely at the most auspicious moment in the history of transgender civil rights.

---
GENRE Hybrid Narrative Feature

DIRECTOR Texas Tomboy Brand Prod.

WEBSITE uncletexas.com