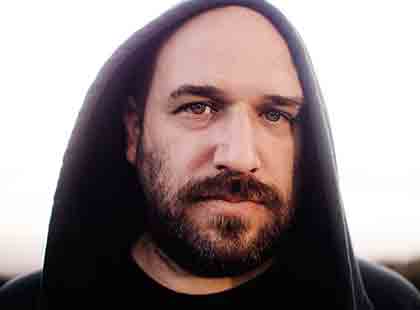 Strange Negotiations
ABOUT THE PROJECT
LOGLINE
When critically acclaimed musician, David Bazan (Pedro the Lion) breaks from his lifelong evangelical belief system, he struggles to rebuild his worldview and career from the ground-up to feed his family of four. The film is an intimate, character driven look into a year of Bazan's life as he relentlessly tours the country wrestling openly with faith and the complicated role it plays in today's America.
SYNOPSIS / DESCRIPTION
STRANGE NEGOTIATIONS is a character driven documentary which explores faith, and the seismic loss thereof through the life, art and career of acclaimed and once devout musician, David Bazan. That painful process, combined with heavy drinking, cost him his band, his sole means of supporting his family, and nearly his marriage. Instead of fading into obscurity, bitter and self-righteously atheist, David engaged this age old conversation humbly, with an active and open pursuit of the big questions. David's recent comeback record, Curse Your Branches, was called his "breakup record with God" by the biggest secular critics while also finding itself on Christianity Today's top ten records of the year. David has a rare and powerful voice in this increasingly important and socially impactful conversation. He is rebuilding his career with songs, performances and interactions that bring those big questions to the forefront. The film grants heartbreakingly intimate and observational access to a year in David's life as he tours the country relentlessly playing clubs in the big cities and living rooms in the small. David racks up tens of thousands of miles on the family's minivan playing his beautiful and challenging songs with built in breaks for conversation. These unbridled discussions on the front lines of America's culture wars give an incredible in the moment insight into the current state of American society. With this examination of one man's obsessive, intellectual & compelling journey towards truth the film expands the current conversation around faith making space for doubt, unbelief, tolerance & truth.
---
GENRE Documentary Feature

DIRECTOR Brandon Vedder
PRODUCER Alison Massey

WEBSITE allcutupfilms.com
---
Please help support this project with a tax deductible contribution.