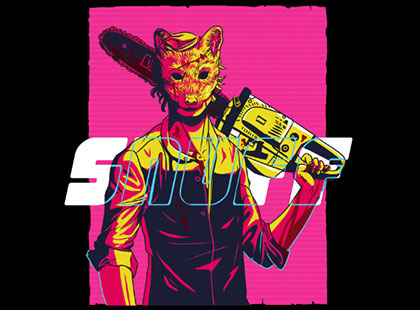 Snuff
ABOUT THE PROJECT
LOGLINE
When a snuff film crew mistakenly kills their lead actress too soon… they get more than they bargained for with her replacement.
SYNOPSIS / DESCRIPTION
SNUFF is a horror comedy about all the intricacies and foibles of a snuff film crew. The crew has killed tons of actresses for the sick pleasure of snuff film viewers, but this time they mistakenly kill the lead actress before they are finished shooting her scenes. The solution to their problem is a simple one: find another big boobed, blonde actress who wants to be in a movie. SNUFF presents a dynamic forum to showcase the ease of replaceablity of actresses in the horror film industry.

Gina is the protagonist of the film, assistant director to the power hungry and lazy director. Gina has been bitterly running the shit show that is their crew for years. When crew members start disappearing, Gina discovers that the tables have turned, and that Libby, the recast actress, is killing the crew. And thus, a tentative alliance is formed.

Perhaps greatest in the ranks of SNUFF's many charms are the strong female leads. Although SNUFF's characters are deeply flawed and twisted, they are intelligent and compelling. Using an 80's setting, a neon and high-contrast color palette, and a high-concept screenplay, SNUFF will be nothing short of an amazing film.
---
GENRE Narrative Feature

DIRECTOR Joanna Fernandez
PRODUCER Caroline Norton, Jeremy Truong

WEBSITE snuff-themovie.com
---
Please help support this project with a tax deductible contribution.