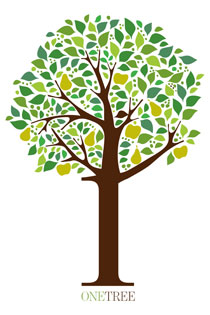 One Tree
ABOUT THE PROJECT
SYNOPSIS / DESCRIPTION
One Tree Foundation is a movement of awareness and responsibility. We inform and inspire millions of people to take action and create cleaner, greener, environments where children become the next generation of environmental stewards in the quest to solve the global climate change problem. Simply put, our work is about helping nature heal our schools, our urban environments and to restore our natural rainforests.
ONE TREE inspires, engages and supports people to take personal responsibility for the environment, making it safe, healthy, fun and sustainable and to share the process as a model for the natural world.
To achieve this, we…
work with educational system and the Waldorf Schools in providing support to plant and care for trees
Educate school children and adults about environmental issues
Demonstrate sustainable solutions to ecosystem problems
Provide a foundation for cultivating the next generation of environmental stewards
Work with leading non-profits in the areas of preservation, conservation and forestry throughout the USA and abroad
We invite you to volunteer with us, take part in our programs, dedicate a tree and begin gardening in your backyard
---
GENRE Documentary Feature

DIRECTOR Greg Reitman

WEBSITE 1-tree.org
---
Please help support this project with a tax deductible contribution.