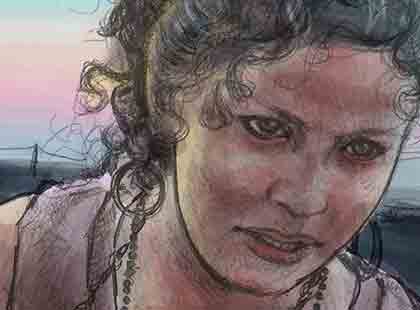 Oleander vs. The Man
ABOUT THE PROJECT
LOGLINE
An unapologetically sexual teenage girl wages a social media war against her Christian abstinence program, only to realize that she is out of her depth when the leaders of her program decide to match her at her game.
SYNOPSIS / DESCRIPTION
Oleander Vs. The Man is a dark independent drama about a battle of wills between three very different women: a rebellious young idealist, a Christian businesswoman, and a jaded media professional. It follows a young woman's battle to control not only her body, but her story.

The goal of this film is to expose our American culture of slut shaming, of policing and legislating young women's bodies, and of denying young women a voice.

Oleander vs. The Man introduces the characters and conflicts from Purify My Heart, a feature film in development that has much recognition including: one of twenty-four projects selected for the Los Angeles Women In Film Financing Intensive, Second Round Finalist: Sundance Screenwriters Lab, ISA / Stowe Story Labs Fellowship Finalist, Cinestory Fellowship Semi-Finalist.
---
GENRE Narrative Short

DIRECTOR Kate Hackett
PRODUCER Kate Hackett
Artwork Ray Vargas

WEBSITE kate-hackett.com
---
Please help support this project with a tax deductible contribution.