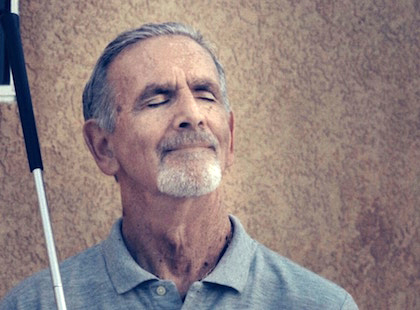 In Sight
ABOUT THE PROJECT
LOGLINE
A joyous, elderly, blind man regains his sight, only to be treated more poorly by those around him and begins to realize the world is not it seemed to be.
SYNOPSIS / DESCRIPTION
Charlie, a sweet old man who was born with a heart of gold. He loves people, and he will talk to them at every chance he can get. Charlie is blind and the joy of listening to other people's stories is what keeps Charlie going. With his daughter Charlotte, she brings to him an opportunity to see the world, and with that Charlie decides to have reconstructive eye surgery to bring back his eyesight. With joy and wonder, Charlie is finally able to see the world. Watching birds fly, the tree leaves blowing in the wind, and see children smiling. This is something Charlie never thought he would ever get a chance to see. When he finally goes back to his old park bench to meet new people face to face, they start to treat Charlie with judgment. The same judgment he lacked when he was blind. The world is starting look like a grimmer place than he imagined. He must make a decision that will change his life and give him true insight to the world.
---
GENRE Narrative Short

DIRECTOR Dylan Boom
PRODUCER Andres Figueroa, Sebastian Delgado


---
Please help support this project with a tax deductible contribution.