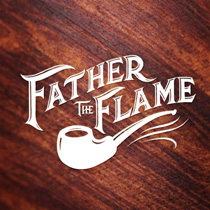 Father the Flame
ABOUT THE PROJECT
LOGLINE
The history, craft and culture of the pipe.
SYNOPSIS / DESCRIPTION
The story of each pipe begins from the moment that a briar burl is unearthed from the ground. This film follows the path of a briar burl into the hands of a craftsman (or woman) who turns that burl into a unique piece of art.

Using overarching themes of craftsmanship, stewardship, and inheritance, Father the Flame will be a feature-length documentary about tobacco pipes and the people who make them. The film will center on the characters and relationships that bring the insular yet international world of tobacco pipes to life.
---
GENRE Documentary Feature

DIRECTOR Chad Terpstra
PRODUCER Stel Terpstra, Jeremy Rush

WEBSITE fathertheflame.com
---
Please help support this project with a tax deductible contribution.