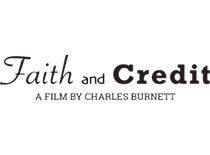 Faith and Credit
ABOUT THE PROJECT
SYNOPSIS / DESCRIPTION
When a whistleblower is blacklisted on Wall St, she takes a micro-finance banking job helping the rural poor in Hope, Arkansas. But the town is divided as to whether her innovative program is a handout or a hand up. When corrupt local officials pull out all the stops to end it, she must decide once again if she's willing to again risk everything for the good fight.

The story of FAITH & CREDIT is inspired by the real-life Good Faith Fund, an innovative rural poverty program begun by then Arkansas Governor Bill Clinton and First Lady Hillary Clinton in 1988.
---
GENRE Narrative Feature

DIRECTOR Charles Burnett
PRODUCER Carolyn Schroeder, Greg Ptacek, Michael Kuehnert

WEBSITE faithandcreditmovie.com
---
Please help support this project with a tax deductible contribution.