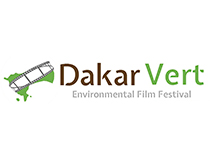 Dakar Vert
Environmental Film Festival
ABOUT THE PROJECT
SYNOPSIS / DESCRIPTION
Founded in 2015, DAKAR VERT is a cultural organization that employs the arts as a civic engagement tool to advocate for greater environmental awareness and the use of alternative energy solutions serving local communities in Senegal and West Africa at large. DAKAR VERT seeks to inspire young people to take pride in their communities, to engage in spirited dialogue, and to take actions that will help lead to the protection and sustainment of their local environment through the implementation of education programs and the presentation of Environmental Documentary films and photography.

Coming up in 2016, DAKAR VERT has been invited to host three films and a panel on environmental awareness to kick off the BAM DanceAfrica Festival on May 25! Films will include Nicolas Cisse's ficticious Mbeubeuss, le terreau de l'espoir and Simona Risi's Mbeubeuss documentary about locals living on Dakar's waste dump, and Cosima Dannoritzer's The E-Waste Tragedy about the illegal dumping of recycled e-waste by the developed world.

DAKAR VERT will return to Dakar, Senegal from November 25-28, 2016 for its second annual international environmental film festival! This international festival will once again include the presentation of environmental awareness themed films, academic discussions, film workshops, beach cleanups at the Baie de Haan and other philanthropic and cultural components to be determined. Details will be available soon.

A fundraiser will be held in Fort Greene, Brooklyn on April 21 at the 33 Lounge to raise funds to help support the upcoming festivals in Brooklyn and Dakar!

DAKAR VERT'S inaugural project in 2015 was a film festival featuring environmental films, academic discussion, film workshops and green-up/clean-up events at Baie de Haan with international artists spanning the globe from Africa to Europe and South America held in Dakar, Senegal on June 5, 6 and 10, 2015 in conjunction with the Institut Français and the Goethe Institute. DAKAR VERT is grateful to both Institutes for providing in-kind theater and workshop space, production equipment and local marketing and looks forward to partnering again in 2016.
---
GENRE Film Festival

DIRECTOR Heidi Hoerig, PhD; Ousmane N. Keita, Michel Tsagli, Lauren Gibbs

WEBSITE dakarvert.com
---
Please help support this project with a tax deductible contribution.