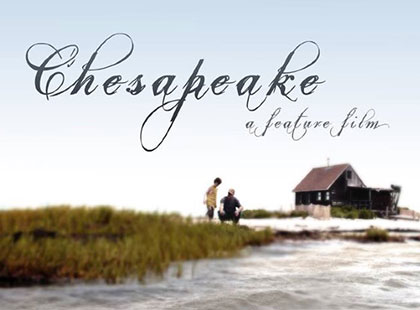 Chesapeake
ABOUT THE PROJECT
SYNOPSIS / DESCRIPTION
On a secluded island in the Chesapeake Bay, an aging waterman, Burnham Maphis, lives an isolated life. When Burnham rescues a boy and a woman from the banks of the bay, his solitary life becomes their shelter. Burnham's deep-seated sorrow slowly dissipates as he vows to protect the boy and woman from the dangers that follow them.

CHESAPEAKE is a narrative, feature film inspired by the Chesapeake Bay that not only provides entertainment but contributes to preserving the Bay watershed and honoring its watermen culture. The characters seek out beauty in a small corner of the world, when all else is crumbling around them. We, as filmmakers, are excited to authentically showcase this rare way of life and the beauty of the Bay, not only as inspiration and creative metaphor, but to help spread awareness and appreciation of the area to wider audiences.
---
GENRE Narrative Feature

DIRECTOR Eric Hurt
SCREENWRITER Eric Hurt
PRODUCER Erica Arvold

WEBSITE chesapeakethefilm.com