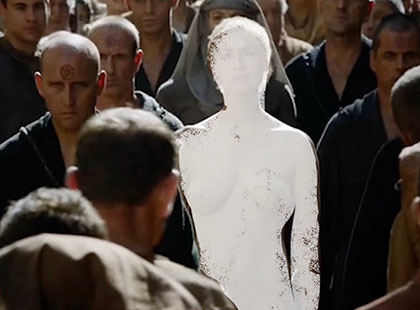 Body Parts
ABOUT THE PROJECT
LOGLINE
BODY PARTS is a essayistic documentary exploring the nude female body as the site of a cultural battle in Hollywood media.
SYNOPSIS / DESCRIPTION
BODY PARTS is an essayistic documentary feature exploring the nude female body as the site of a cultural battle in Hollywood media. Featuring subjects ranging from actresses to body doubles, rape scene stunt coordinators to merkin makers, SAG representatives to lawyers specializing in "nudity clauses", the film examines how performers struggle to protect their bodies, how studios push back, and the fight for better standards. From the earliest scenes with nudity to clichéd body double inserts of the '80s to contemporary and seamlessly rendered CGI scenes, the film asks: if these scenes are about sex, to whom are they sexy? By what standards? How do race, age and body type factor in? And what does it mean when so much negotiation and construction goes into creating seeming nakedness?

The film will juxtapose footage of Hollywood sex scenes—wherein the nudity is redacted through animation—against interviews and stylized re-enactments conveying the behind-the-scenes production process. From actresses who regret performing certain nude scenes when they were younger to actresses who are defying stereotypes by performing nudity in their 40s, 50s and beyond, BODY PARTS traces how nudity can be experienced as both exploitative and empowering. Finally, in conversations with women directors and writers, the film proposes what a female gaze looks like, and how female desire and sexuality can be portrayed without exploit and with authenticity.
---
GENRE Documentary Feature

DIRECTOR Kristy Guevara-Flanagan
PRODUCER Helen Hood Scheer

WEBSITE chuparosafilms.com/2015/9/20/body-parts-in-progress
---
Please help support this project with a tax deductible contribution.